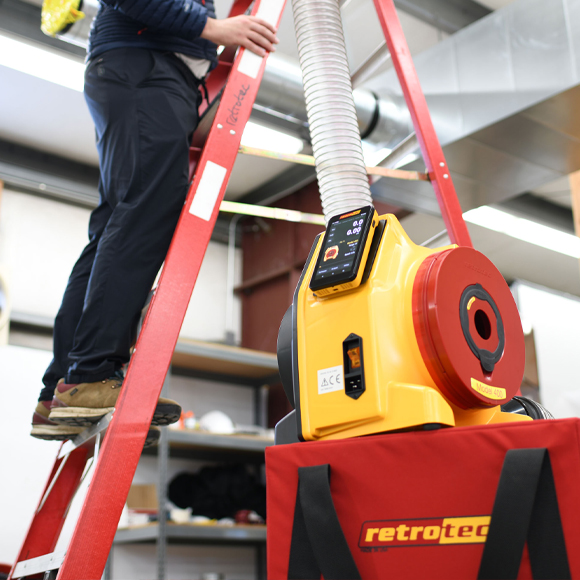 Duct Leakage Test: Evaluating HVAC System Performance with Duct Leakage Testing
RMI Services Corp. also offers duct leakage testing, which detects areas in your ductwork that could reduce your indoor air quality or prevent your heated and cooled air from reaching every room. 
With flawed ductwork, some of your heated and cooled air seeps out before it reaches its destination. This causes your air conditioner and furnace to work harder and increases your energy bills. 
Improperly sealed ductwork can increase mold and dust buildup, aggravate health issues, and lower the life expectancy of your air conditioner, furnace, or heat pump.
After we determine any weaknesses in your ductwork, we can take steps to repair them. With better ductwork, you'll experience more stable health, lower energy bills, fewer repairs, and delay replacing your HVAC devices. All these improvements help you save money over time.
From home blower testing to duct leakage tests, RMI Services Corp. provides quality and accurate inspections in Boca Raton, Coral Springs, Fort Lauderdale, Hollywood, Pompano Beach, FL, and the surrounding areas. Our goal is to offer comprehensive services to keep Florida residents' homes comfortable and energy efficient all year round.
With affordable prices and unparalleled expertise, we're southeastern Florida's most trusted source for home and business inspections and services. Are you ready to make your home more efficient and comfortable? Book a consultation by contacting us today.