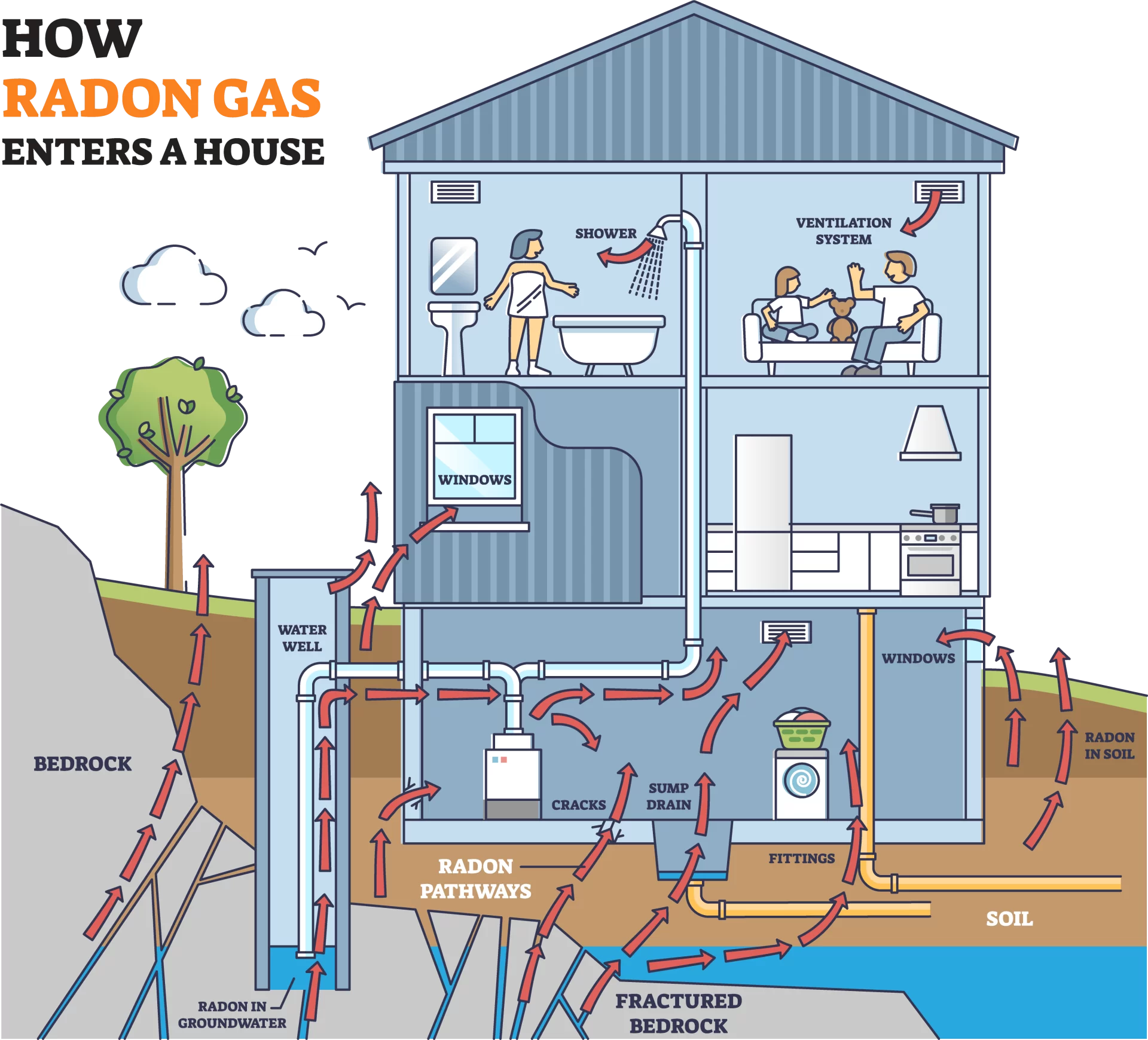 Radon Testing: Unveiling Indoor Air Quality Risks Through Radon Detection
Radon is a radioactive material produced by decaying uranium and is present in small concentrations in most rocks and soil. While exposure to small levels doesn't significantly affect a person's health, prolonged exposure to high levels greatly increases the chance of lung cancer and other severe health problems.
Radon testing measures the radon level of your home or business, determining if it's above the safe threshold. While you can find radon tests in most hardware stores, a professional test yields quicker and more accurate results.
The EPA recommends keeping radon levels below four picocuries per liter of air. If our tests reveal that level or higher, consider installing a radon mitigation system. This affordable system can greatly reduce radon and keep your home safe.
Whether you need professional radon testing or want to install a radon mitigation system, RMI Services Corp. can help keep your home safe and free of harmful contaminants. Your neighbors in Boca Raton, Coral Springs, Fort Lauderdale, Hollywood, Pompano Beach, FL, and the surrounding area already trust us to keep them safe. 
Are you ready to discover if your home or business is in danger of contaminants? Contact us to book an appointment today.